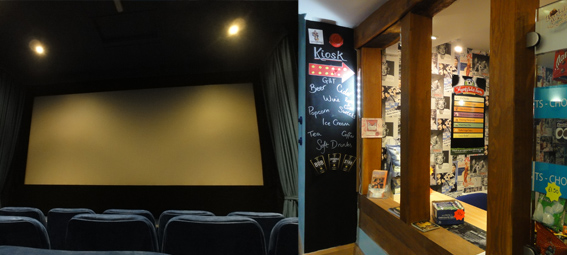 How much are your tickets?
| | |
| --- | --- |
| Adults | £7.80 |
| Seniors | £6.70 |
| Children aged 12-18/full time students | £6.00 |
| Children under 12 | £5.00 |
Different prices apply to screenings of live performances, and occasional special events.
There is no charge for children under 3 years old (though they do need a ticket). Children of 3 and upwards pay the normal child price.
We accept debit and credit cards.
For more information about the changes we have made following the Covid-19 lockdown, please see www.wottoncinema.com/staysafe.
How do I book online?
We have 100 seats, all of which are available to book in advance. For online bookings only, there is a booking fee of 75p per transaction (not per ticket) to help cover the cost of maintaining and operating the website and booking systems. All bookings are non-refundable, though we will either exchange your tickets for another show where possible, or give credit on a gift voucher, if we have sufficient notice.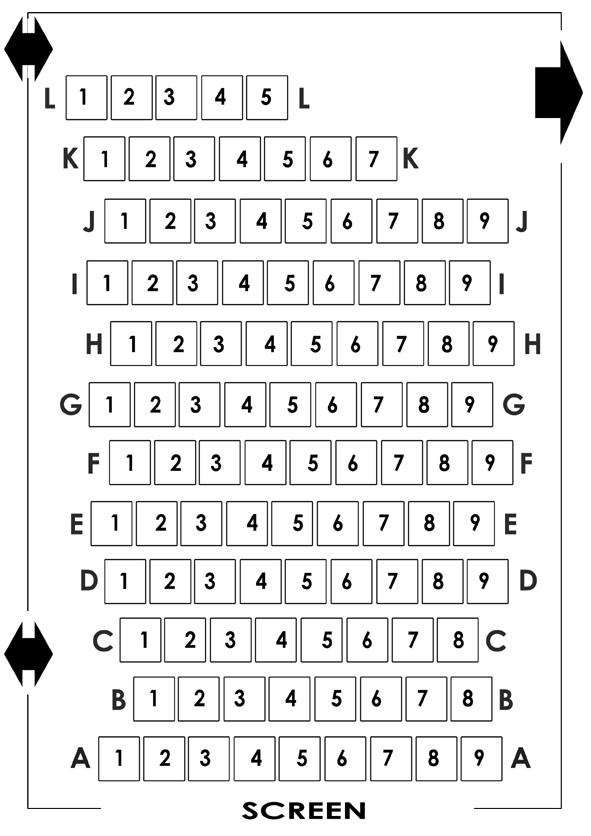 To purchase tickets, first check availability and book the tickets (this reserves them on our system); then click 'proceed' to go to payment, and fill in your card details. Any bookings that are unpaid will be deleted from the system.
You will be allocated the next available seats, working from the rear of the auditorium. We may on occasion need to move you from your initially allocated seats in order to maximise the number of guests while adhering to social distancing between groups.
Tickets should be collected at the Box Office before the show, we do not offer a postal service. Please bring a note or a printout of your five-digit booking reference number.

A maximum of 8 seats can be booked online by one person.

Discounted tickets are available to over 60s, anyone aged up to 18, or students in full-time education. Please ensure that you bring proof of entitlement (such as student card) per person per concession.

If you are purchasing RENISHAW discounted tickets, please note that you are permitted by Renishaw a maximum of 2 adult and 3 child tickets. You will need to show your Renishaw ID badge when collecting your tickets, otheriwse you will be asked to pay the difference.

Doors open 30 minutes before the show.
I'm having trouble booking online. Can I do it any other way?
Yes. We are open for booking whenever we are showing a film - you can either pop in, or call us on 01453 844601. Leave a message if you get the answer phone, and we'll call you back as soon as possible.
I've booked my ticket. How can I tell where I will be sitting?
Your seat numbers will be shown on your confirmation email, and your print-at-home tickets, if you use this option. Given the importance of social distancing at the current time, we must insist that you sit in your assigned seat.
The film is sold out online. Will you have any tickets available on the night?
All our tickets are available for advance booking. If we say a show is sold out, we mean it!
Can I return my tickets? One of my group can't make it.
As detailed in our terms and conditions, tickets cannot be refunded once sold. We may be able to exchange your ticket for an alternative screening if we have sufficient notice. We will offer your unwanted tickets for resale in the event of a sold out show.
Does the film start exactly on time?
Films will be preceded by some advertising and trailers, which together usually last no more than 15 minutes. Live events will start at the advertised time.
Is the cinema accessible to patrons with disabilities?
Yes. Our cinema is fully accessible for disabled visitors, and our auditorium has an induction loop fitted. If any assistance is required, please let us know - we will be happy to help.
Do you give concessions to visitors with disabilities?
Like most cinemas, we recognise the CEA Card, which allows guests with disabilities to obtain a free ticket for the person who is accompanying them to enable them to visit the cinema. For more information on the CEA card scheme, please follow this link. Please note that this is the only form of proof of eligibility we accept.
Do you sell popcorn?
We sell popcorn, sweets, soft drinks, hot drinks, beer and wine, at much lower prices than you'll find at larger cinemas. The revenue from these sales helps us to keep ticket prices down. For this reason, we do ask customers not to bring in food and drink from outside the building, and reserve the right to keep it for you until the end of the film.
Do you sell gift vouchers?
Yes. Please go to wottoncinema.com/vouchers for details.
Where can I park?
The cinema does not have its own car park, but there is free parking available at The Chipping. You can find a map of the town at this link.
Do you still have volunteers at the cinema?
Yes - we have a team of volunteer ushers who greet visitors, check tickets and help people to find seats. If you would like to join our team of volunteer ushers, or would like more information, please email Sam Negus at operations@wottoncinema.com.
Can I hire the cinema?
Given everything that's happening at the moment, we are not taking private bookings until further notice.