Our Loyalty Cards are now ready for use!
The scheme is free to join, and allows our visitors to earn points when buying tickets.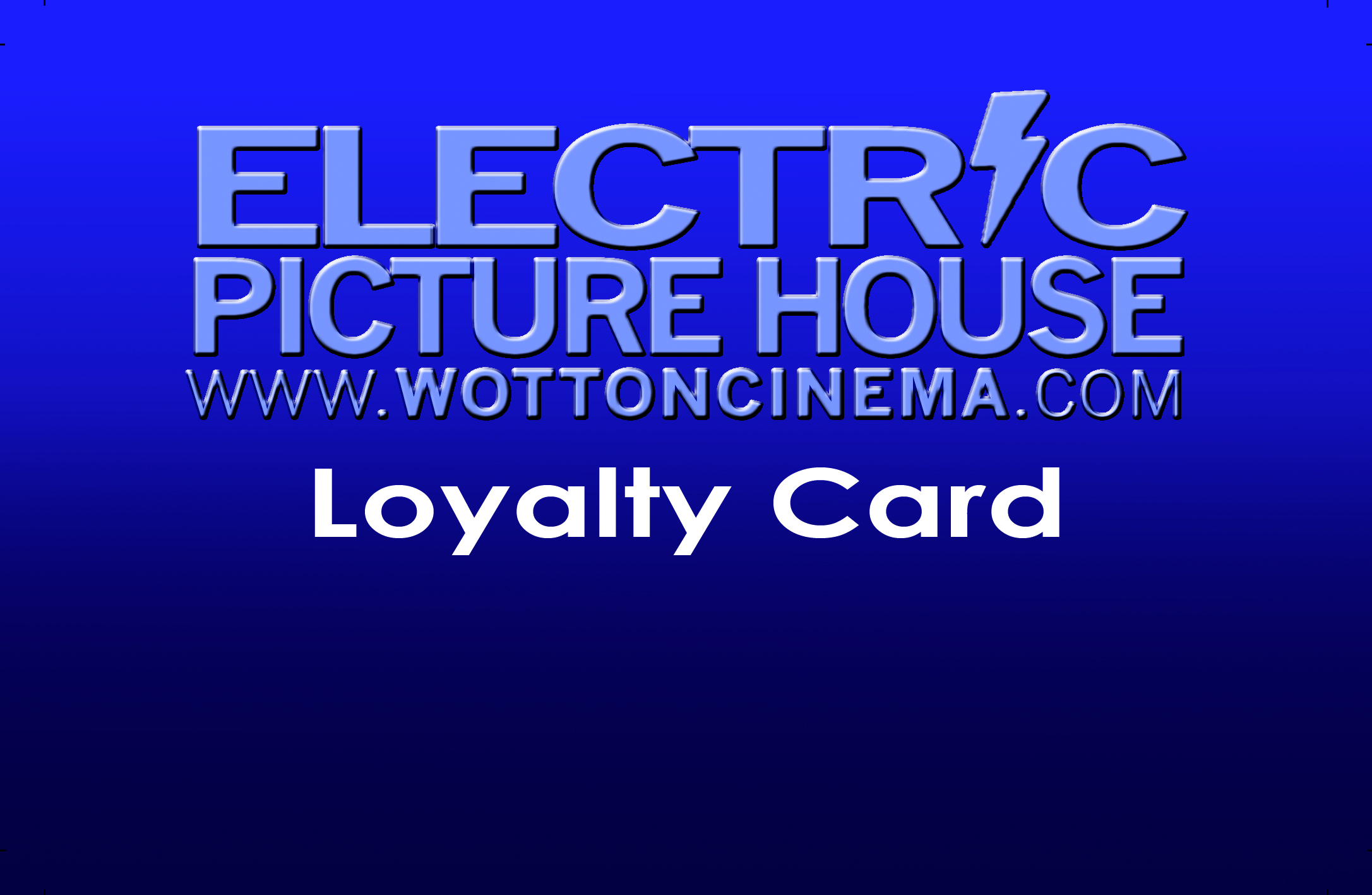 Your card will earn 10 points for every pound you spend on tickets, and you can get points on up to two tickets for any one screening, if you're bringing a friend or family member. You can use your card when buying in person at the box office, over the phone, or through our website; but please note you won't be able to redeem points online.
To claim a free ticket, you'll need to build up 100 points for each pound – so 780 points will get you an adult film ticket, while a full price ticket to an NT Live screening will need 1300.
If you'd like a card, you can pick up an application form at the box office, or download it here. You can hand it in on your next visit, or post it to Electric Picture House Cinema, c/o 2 Hill Road, Wotton-under-Edge, GL12 7LW. We'll post your new card out to you in a few days' time.
Terms and conditions
1. The Electric Picture House Loyalty Card is issued by and remains the property of the Electric Picture House Cinema, who retain the right to withdraw the card at any time, or to alter, amend or terminate the loyalty scheme without notice.
2. To earn points:
- The card must be presented at the start of the transaction at the box office
OR
- The card number must be given if booking over the telephone
OR
- The card number must be entered when booking online
3. The card will accrue points only from the purchase of tickets. Any product or event may be excluded from the scheme at the discretion of the Electric Picture House.
4. Electric Picture House reserves the right to vary the points issued on qualifying purchases.
5. Purchases which are paid for with points do not qualify to accrue points
6. Tickets cannot be part paid for in points. You must gain enough points for the full cost of the ticket.
7. The card may only be used by the cardholder for purchase of tickets for their own use.
8. Points have no monetary value and cannot be exchanged for cash.
9. Lost cards can be replaced, but any points accrued will be lost.
10. Unused points will expire after 18 months.
11. Any breach of these rules, or misuse of the card, may result in cancellation of your loyalty account and loss of any accrued points.
● Support for independent cinemas this Christmas reaches £16 million, as Culture Secretary Oliver Dowden...
Read More
Young adult romance Philophobia has UK theatrical release from 30 October Philophobia (which means 'fear of...
Read More
London – August 20, 2020: Cinema First, the industry body charged with the promotion of...
Read More
Sadly, following current government advice, we feel we have no alternative other than to close the...
Read More