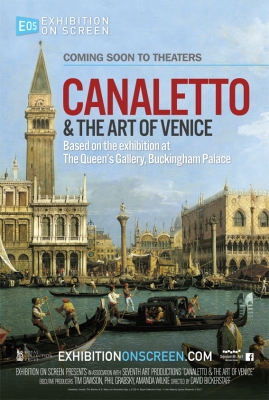 Exhibition on Screen: Canaletto and the Art of Venice
Running time: 85 mins
Coming Soon
Synopsis
From one of the world's largest art collections comes the remarkable story of Canaletto and the city he shared with millions through his art.
With exclusive access to the highly anticipated exhibition at the Queen's Gallery, the film opens the doors of London's Buckingham Palace and Windsor Castle and takes cinema audiences through the squares and canals of Venice that Canaletto immortalised through his art.
Including expert commentary and insights from curators of the Royal Collection, the film also reveals the intriguing story of how his works came to hold pride of place in the Queen's own Picture Gallery.