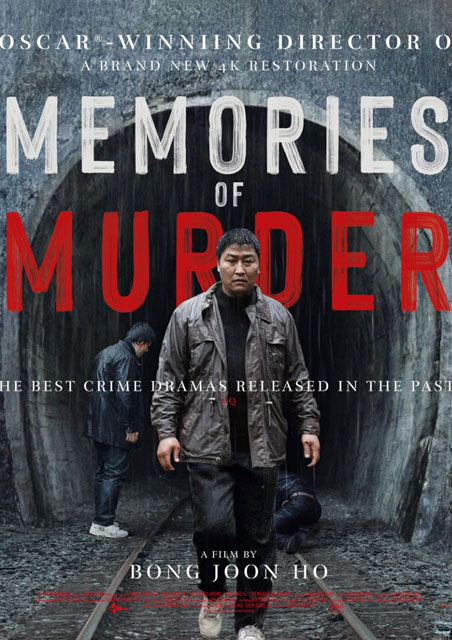 Memories of Murder
Running time: 131 mins
Coming Soon
Synopsis
First released in 2003, and inspired by true events, the second film from Bong Joon Ho (the Oscar winning director of Parasite) blends true-crime with social satire and even comedy is his typically masterful fashion.
In 1986 Gyeonggi Province, South Korea, after two women are found raped and murdered, Seoul detective Seo Tae-yoon is brought in to help local detective Park Doo-man with the investigation. As more bodies are found, the pair realise they have a serial killer on their hands.
In Korean with subtitles.