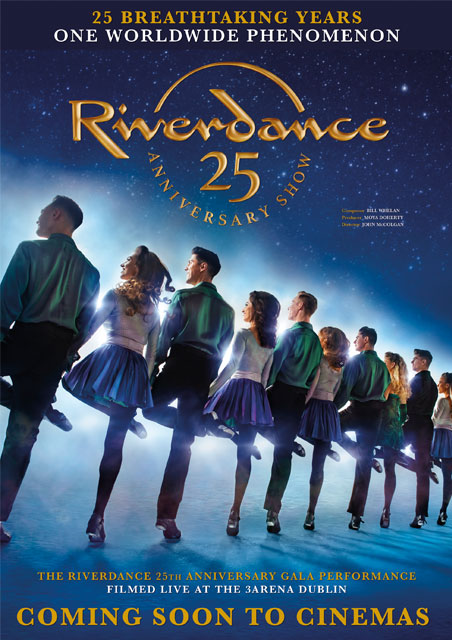 Riverdance 25th Anniversary Show
Running time: 120 mins
Coming Soon
Synopsis
Riverdance originally burst on to the world stage in Dublin when it premiered during the interval of the 1994 Eurovision Song Contest and overnight became a worldwide phenomenon. It's celebrated for its Grammy award-winning score and the thrilling energy and passion of its Irish and international dance. Over the last 25 years, Riverdance has performed live to an audience of over 27.5 million.
The Riverdance 25th Anniversary Show is a powerful and stirring reinvention of the family favourite with innovative and spectacular lighting, projection, stage and costume designs. Filmed live in Dublin exactly 25 years to the day when it all began, the event includes a special introduction and fascinating backstage footage and interviews which will be exclusive for cinemas.
Please note: Riverdance 25th Anniversary Show contains a sequence of flashing lights which might affect customers who are susceptible to photosensitive epilepsy.