Rediscover the glamour of the railways on screen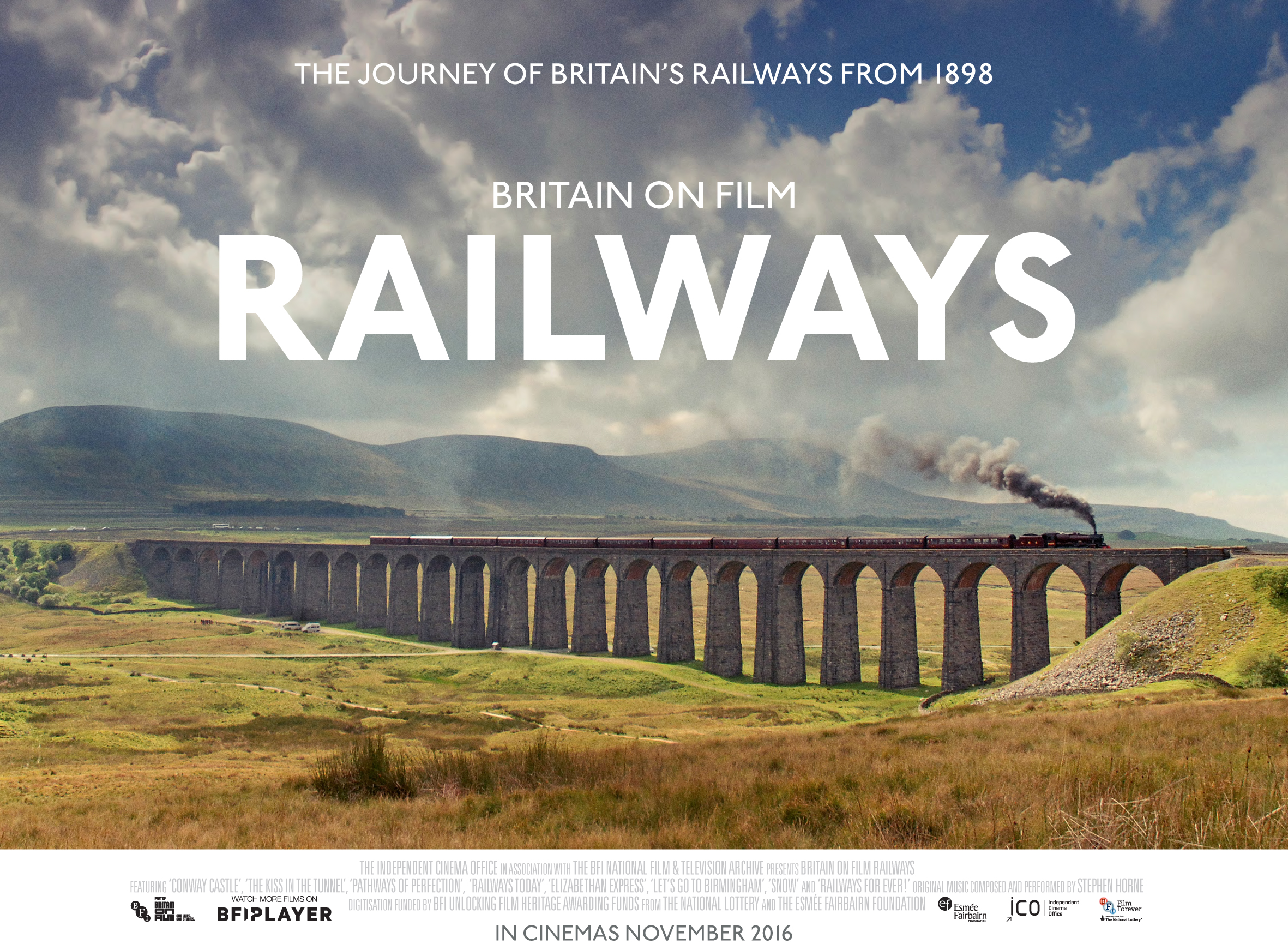 It may seem hard to imagine, but there was a time when the railways in the UK were punctual, affordable, comfortable and perhaps even glamorous. The Electric Picture House Cinema, Wotton-under-Edge is offering you the chance to go back to these halcyon days with Britain on Film: Railways (U) on Sunday 13 November at 3pm. This new film features archive footage drawn from the BFI National Archive, including one of the oldest screen kisses and railway journeys from as long ago as 1898.
Britain on Film: Railways gives you the chance to see John Betjeman's lament for Britain's very last steam service for British Railways, hand-tinted colour views from the front of a train at Conway Castle in 1898, thoroughbreds of the East Coast Main Line on the crack Elizabethan Express in 1954, high-speed thrills with a driver's eye view from London to Birmingham in just six minutes, famous named express trains from the pre-war Golden Age of Steam, a Victorian kiss, some extreme weather and much more!
Britain on Film is one of the largest archive film digitisation projects ever undertaken, with thousands of film titles being newly digitised. Britain on Film on Tour reveals new and unseen stories from as early as 1898. This wide and diverse range of material opens up local and regional histories from across the UK. This is the first time many of these films will have been seen by audiences since they were first shown.
Jemma Buckley, Project Manager of Britain on Film on Tour said, "Britain on Film on Tour captures the history of the nation in a way that words and pictures can't. Watching these moving images is in itself an incredibly moving experience, especially when that experience is shared with others as we hope it will be by communities across the country. I'm particularly excited that the tour begins with 'Railways' - a programme that captures so much of the UK's diverse landscape as well as traditions, cultures and customs of times gone by."
Britain on Film: Railways (U) is showing at the Electric Picture House Cinema, Wotton-under-Edge on Sunday 13 November at 3pm. Tickets cost £7.30 for adults and £6.20 for concessions, and can be bought in advance at www.wottoncinema.com.